About the course
This Facebook Courses content full of Facebook advertising techniques, full ad-shot. Teaching advertising investment How Facebook Ads are the most worthwhile Facebook Marketing training courses that teach you to advertise Facebook Ads with experience From teachers who have taught Facebook Marketing since the very beginning Until now That will not only teach Facebook but also important tools. In making advertising successful And many elements That can make use of the advertising budget Facebook only 10% of sales, stable and secure.
Entry conditions of this Facebook Courses
This course requires students to use basic computers in order to practice.
For this course, students must have previously used Facebook Page to play personally for some time.
(Not teaching the basics of the page) (This course teaches Facebook ads. Therefore need to have a basic understanding of using it before)
If you're worried that you don't have the basics of using Facebook tools to run your business before, Fear not, we will lay all the bases right for you.
If you have very little time In order to have to go into a practical course with your own Coach Coach. Because most of the day is spent managing the business you are responsible for.
What you will learn in this Facebook Courses
🔥 A hand-to-hand Facebook Marketing course
🔥 35 Lessons, 5 Workshop, Finish in 1 Day‼
🔥 Support in Group Line Free‼ for life‼ that you can't find anywhere else‼
🔥 Taught by teachers who accept ads for more than 100 pages‼

Topics for this Facebook Courses
5 hours 30 minutes lesson / 5h 30m
Topic 1: Facebook Contents for Marketing, all content dimensions Of the Facebook page For modern marketing 2021
⦿ What's New: Get to know new page content formats (freshly updated every month *)
⦿ Facebook Content Insights: compelling insights About the content of the page
⦿ Facebook Content Strategy: Various content usage strategies such as sales, branding, etc.
⦿ Facebook Content Do & Don't: Learn the Dos and Don'ts – Pros – Contraindications. For content pages
Topic 2: Facebook Messenger 2021: Using Messenger / Inbox For marketing with Facebook 2021
⦿ What's New: Update! What's new in Messenger 2021 (fresh updated every month *) ⦾
⦿ Messenger for Marketing: Managing Messenger / Message box / inbox for marketing
⦿ Messenger AI: Learn Intelligent Systems Of messenger To manage the message box effectively

Topic 3: Facebook Target Audiences VS Ad Audiences: Understanding Facebook Audiences VS Advertising Audiences
⦿ Broad targeting techniques
⦿ Analyze advertising insights
⦿ Tutorials View In-Depth Analytics
⦿ Competitor page viewing What can we use?
⦿ Facebook Target Audiences: Learn about different audiences. For marketing with Facebook
⦿ Facebook Ad Audiences: Learn about the different ad audiences with Facebook.
⦿ Effective Target Audience: Effective Target Audience Selection Strategy For marketers
Topic 4: Facebook Ads 2021: All dimensions of Facebook ads For marketers 2021
⦾ What's New: Update! What's new? Change for Facebook Ads 2021 (Freshly updated every month *)
⦾ Do & Don't: Do & Don't: Do – Prohibition – Rules – Facebook ad ban 2021
⦾ Payments: Understand Facebook's billing and ad payments model.
⦾ Bidding: Understand the different ad bid twists and twists that are appropriate for your ad objective.
⦾ Facebook Ads AI: Learn about AI system – Facebook's artificial intelligence used in advertising.
⦾ Create Facebook Ads for SME: Create an Ad Phase (Add Add) to be effective for Thai SMEs.
⦾ Applying and using Facebook Business Manager
⦾ Creating and using a custom audience
⦾ Creating and using all Lookalike Audience
⦾ Pixel construction and in-depth installation methods
⦾ Learn how to make the most of your tags.
⦾ Understanding what AI structures and insight columns tell us
⦾ Free and paid broadcast techniques
⦾ How do ads die? And good ads make them better, how do you do it?
⦾ Techniques for analyzing Ad which ones are selling or not.
• 3-step mixed advertising technique.
• Ad stabilization techniques
• How to install and use the wizard to work.
• How to extract information from different competitor pages or groups.
• How to use the program to help find target audiences.
• How to broadcast using the help program.
• Techniques for making Facebook Live more people watch
• Tell the program that is good and safe to help with the work.

Topic 5: Using sales team management tools Promote sales directly to customers (Increase Sale)
⦾ Install and use Chatbot + AI answer customers for us.
⦾ A basic introduction to marketing strategies for each business via Facebook Page.
⦾ How to increase the number of Like on the page for free !!! Without pump Like
⦾ Special Marketing Tips Facebook Marketing
⦿ How to broadcast using the help program
⦿ Techniques for making Facebook Live more people watch
⦿ Teaching how to make Canvas, link directly to Line OA.
⦿ Show a sample shot of Facebook Ads + WorkShop.
This course offers lectures and lectures. Adjust marketing basics with pages + hands-on, intense action, 1 person, 1 device
for participate Facebook Courses – Facebook Courses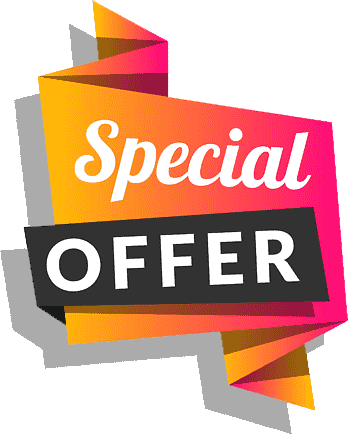 A very special Facebook Coureses promotion, 60% discount for this course, teaching groups of 5-10 person only !!
If interested in Facebook Courses, you can fill out the form to contact the company. Or read contact details And select the channel of contact that is convenient for you

Via Chat LINE / Facebook
FB : m.me/istartuponline
Line : https://lin.ee/1onBL547Y
Company Number
085-033-9656
082-428-2222

Social Media Contact
https://www.facebook.com/istartuponline/
istartuponline@gmail.com
You can fill out the form to contact the company.